Talcum Powder Lawsuit FAQ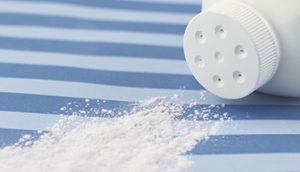 The following will help answer a few of the many questions women have about the safety of Johnson & Johnson's baby powder with talc, and Shower to Shower with talc.
What is talcum powder?
Talc is a mineral which is mined or produced industrially, and is often found in close proximity to asbestos. Talc is primarily located in New York, New England, Montana and California in the U.S. Talc is used in beauty products and cosmetics, or as an anti-caking or softening agent. Many companies—including Johnson & Johnson—have been manufacturing powders containing cornstarch rather than talc for many years. (Which makes it all the more curious that J & J has also continued to sell baby powder with talc and Shower to Shower with talc.).
Is there asbestos in talcum powder?
Up until the 1970's, asbestos fibers were often found in talcum powder products, and occupational studies from the 1960's showed toxic asbestos fibers could accumulate in women's ovaries, leading to ovarian cancer. Since asbestos is the mineral linked to mesothelioma, most consumer-grade talc products stopped containing asbestos in the 1970's. There remains some controversy regarding the asbestos content of talc mined in New York, although the company which operates those talc mines says they do not produce the cosmetic grade of talc which is used in baby powder.
Has talcum powder been liked to ovarian cancer?
Epidemiologic studies have produced mixed results, with some studies finding a 30-40 percent increase in the risk of ovarian cancer among women who use talcum powder in the genital region. Daniel Cramer was the first to publish results which linked talc with ovarian cancer. Cramer, an epidemiologist at Brigham and Women's Hospital, used data from the large Nurses' Health Study, concluding there was a 40 percent increased risk for one specific type of ovarian cancer among women who used talc for feminine hygiene. A second case-controlled study done by Cramer's team found a 33 percent increase in the overall ovarian cancer risk among those women who used talcum powder in the genital region.
What does the FDA say about the link between talcum powder and ovarian cancer?
The FDA has sidestepped the issue of whether talcum powder could cause ovarian cancer, every chance it gets. In fact, the FDA does not regulate cosmetics, or the ingredient in cosmetics, however they have been asked by different consumer advocate groups to step forward and help the American public find out whether talcum powder is dangerous or not. In response to those requests, the FDA somewhat grudgingly conducted a study, claiming the results were inconclusive, and there was simply not sufficient evidence to prove a connection between ovarian cancer and the use of talcum powder for feminine hygiene. It is worth noting that the FDA also said that by virtue of how much talcum powder is used in the United States, making a connection between talcum powder and ovarian cancer could seriously "shake up the consumer market."
Contact Our Talcum Powder Lawsuit Lawyers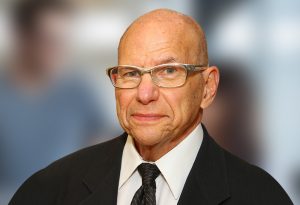 If you or someone you love has developed ovarian cancer after using a talc-based product, such as baby powder or Shower-to-Shower, it is important to know that you have legal options. We can help you take part in national lawsuits that are happening all across the country. At Aaron Levine & Associates, our Washington DC-based firm and our talcum powder lawsuit attorneys are ready to help you seek justice. Call us today for a free initial consultation and review of your case.