Talcum Powder Lawsuit Awards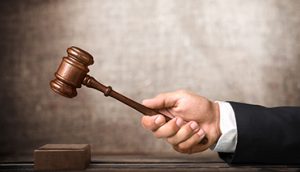 If you have received a diagnosis of ovarian cancer, you are likely scared and confused, particularly if you have heard about the recent Johnson & Johnson talcum powder lawsuits. Although you and your doctor are likely much more focused on fighting your disease rather than looking for a cause, you could potentially be entitled to damages if your ovarian cancer was the result of using talcum powder for feminine hygiene. Three plaintiffs have won cases against Johnson & Johnson—two in the last three months.
The First Talcum Powder Decision Against Johnson & Johnson
The first case against Johnson & Johnson was filed by plaintiff Deane Berg in South Dakota. In a somewhat curious verdict, the jury ruled against Johnson & Johnson on Berg's claim of negligence, but awarded no damages in the case. Berg alleged during the trial that J & J had been aware for decades about the studies which linked the use of talcum powder to ovarian cancer, yet had failed to warn women about that link.
The second case against Johnson & Johnson was brought as a wrongful death case by the family of Jacqueline Fox, who died from ovarian cancer four months prior to the beginning of the trial. Fox, in depositions, claimed she had used Johnson & Johnson baby powder with talc as well as Shower to Shower with talc for more than 35 years. In Fox's case, the jury also found J & J liable for her injuries and subsequent death, awarding the family $72 million–$62 million in punitive damages, and $10 million in compensatory damages. Following the decision, the jury foreman said it was clear J & J was "hiding something," noting all the company had to do was to put a warning label on the talcum powder bottle.
A third decision—this one for $55 million—against J & J came in early May, by another Missouri jury. Gloria Ristesund of South Dakota claimed she used Johnson & Johnson baby powder with talc for nearly four decades, then was diagnosed with ovarian cancer five years ago. When Ristesund underwent a hysterectomy, talc fibers were found in her ovarian tissues. Ristesund's cancer is currently in remission. Despite these three losses by J & J, the company maintains there is no need to warn women of the risks of talc, because there are none. One J & J spokeswoman warned the public not to confuse a jury verdict with science.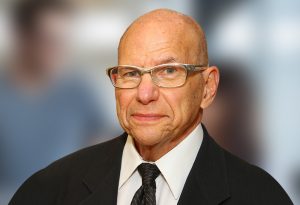 If you or someone you love has developed ovarian cancer after using a talc-based product, such as baby powder or Shower-to-Shower, it is important to know that you have legal options. We can help you take part in national lawsuits that are happening all across the country. At Aaron M. Levine & Associates, our Washington DC-based firm and our talcum powder lawsuit attorneys are ready to help you seek justice. Call us today for a free initial consultation and review of your case.