Talc and FDA Warnings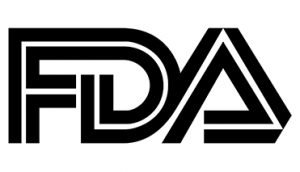 Many women are confused about the conflicting research associated with talcum powder and ovarian cancer. Those who look to the FDA for a definitive answer may not understand why the FDA is taking no preventative measures or issuing any warnings to women. The FDA has basically said there is simply insufficient evidence to prove a connection between ovarian cancer and the use of talcum powder in the genital area. The agency further noted that by virtue of how often talcum powder is used, making such a connection could seriously shake up the consumer market.
Talcum Powder—A Staple in American Households
In fact, baby powder with talc has been a staple in American households, used to treat diaper rash in babies and as a personal hygiene product for at least 40 percent of women. Johnson & Johnson currently markets baby powder with talc as well as Shower to Shower powder which also contains talc. Interestingly, the pharmaceutical giant also markets baby powders which contain cornstarch, rather than talc—and has done so for many years. Despite the fact there is a good alternative to talc—and despite the fact the company has been on the losing end of the first three talcum powder lawsuits—J & J continues to maintain the safety of its talcum powder products.
Activism Groups Protest the FDA's Refusal to Take Action
Various activism groups have protested loudly about the FDA's refusal to take any significant action, however the FDA maintains that talcum powder falls under the classification of cosmetics, and that the agency has no real control over cosmetics. As far back as 1972, a public health officer with the Baltimore County Health Department, Barry Castleman, asked the FDA to investigate the potential dangers associated with talc.
The FDA responded by telling Castleman he was responsible for proving there was a threat from talc before the agency would take action. When Castleman submitted his request a second time, the FDA informed him that manufacturers of cosmetic products and ingredients do not require FDA approval. What the FDA has said is that even though talc has a similar nature and behavior pattern as asbestos, it has not been confirmed as a carcinogen.
FDA Says Talc is Not Contaminated with Asbestos—And That's Enough
After Castleman's requests, the FDA received pressure from several other people and agencies for failing to address the potential risks associated with talc, the agency did, eventually conduct its own talc investigation. A Maryland lab was contracted by the FDA to examine 34 talc samples taken from talc mines across the United States. The FDA wanted to know whether the talc was contaminated with asbestos, which is often found in close proximity to talc. While stating there was "room for error" in the results, the Maryland lab said there were no traces of asbestos found in the talc.
Decades Later, Consumers Want Answers About Talc
Flash forward more than three decades, and the Foundation for Consumers is now calling on the FDA to issue a warning about the risks associated with talc when used by women for feminine hygiene purposes. Records which were presented at the recent J & J trials indicates Johnson & Johnson was aware of a potential link between ovarian cancer and talcum powder for decades, yet failed to warn consumers about potential risks. The International Agency for Research on Cancer classified talcum powder as "potentially carcinogenic" when used by women in the genital region.
When tissues from ovarian tumors were looked at by pathologists, they found talc fibers deeply imbedded. This would indicate that talc fibers can migrate up through the vagina, uterus and fallopian tube, landing in the ovaries where they create inflammation. One epidemiologist who testified in one of the J & J talcum powder lawsuits claimed about 10 percent of ovarian cancer deaths in the U.S. each year are the result of exposure to talcum powder. The FFC has asked the FDA to fast-track a bill which would warn consumers about the potential hazards of talcum powder, yet the FDA is still balking at becoming involved in this issue.
Contact Our Talcum Powder Lawsuit Lawyers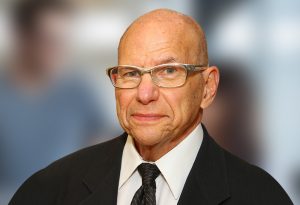 If you or someone you love has developed ovarian cancer after using a talc-based product, such as baby powder or Shower-to-Shower, it is important to know that you have legal options. We can help you take part in national lawsuits that are happening all across the country. At Aaron M. Levine & Associates, our Washington DC-based firm and our talcum powder lawsuit attorneys are ready to help you seek justice. Call us today for a free initial consultation and review of your case.